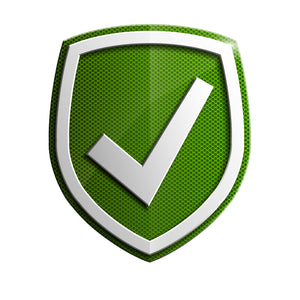 We've got you covered with Respected Roots Package Protection! Should your package get lost, damaged, or stolen in transit, simply let us know via email or phone call. We will be happy to assist you in getting your shipping issue resolved or replace your item(s) ASAP!
*HOT WEATHER SHIPPING ADVISORY*
At Respected Roots, we do not use synthetic stabilizers.  As a result, our natural products can be sensitive to hot temperature changes and melt during the shipping process.
Purchasing Respected Roots Package Protection when you place your order will ensure your package is covered 100% should your order arrive damaged or melted.
We highly recommend adding Package Protection to your order.
Customers who decline Respected Roots Package Protection may not be reimbursed for damaged, melted, lost, or stolen products. 
Learn more about our Warm Weather Shipping Advisory by clicking this link: https://www.respectedroots.com/pages/warm-weather-advisory
*Note The shipping carrier may delay some packages and may arrive later than initially anticipated.