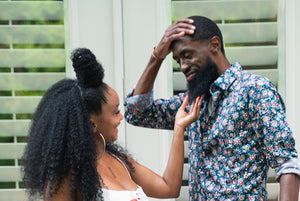 Quality Beard Care That Works
No Compromise // We do not compromise on quality sourcing ingredients that will give your skin the natural glow that comes from avoiding chemicals.
Beard Care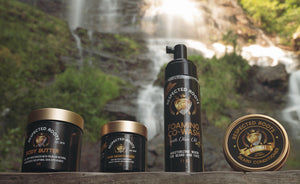 Curated with Natural Ingredients
HIGH QUALITY // We use truly natural, organically grown ingredients combined with cutting edge research and technology.
FOR ALL SKIN TYPES // We have solutions for all skin types.  Our ingredients are as close to nature as you are and it shows from the first time you use it.
SHOP NOW
Tutorials
Learn more about our products and how to use them by viewing our videos created just for you!
Videos
Important Notice
In light of the global COVID-19 outbreak and carrier limitations please expect delays in processing and delivering your order. Domestic orders to the US can expect minimal delays of 1-2 days. International orders outside of the US should expect an average delivery time of 3 weeks due to air cargo restrictions and government mandated containment measures put in place to limit any potential spread of the virus.
We greatly appreciate your continued support and kindly ask for your patience and understanding as we all work through this together. We are hoping in the very near future this will be a non issue, but we thank you again for your patience.
Respected Roots Wave Conditioner Is Now Buy One, Get One Free!
Respected Roots Wave Conditioner is a unisex conditioner and moisturizer for the hair and scalp. Curated withcocoa butter, jojoba oil, and tea tree oil, our Wave Conditioner encourages hair growth and the formation of "waves" by naturally providing firm hold. No grease or petroleum products are used in our formula.
SHOP NOW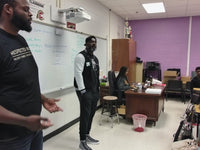 The Brotherhood Initiative
Respected Roots is more than a brand! Learn about our non-profit organization created for young men that educates and gives real life examples on the keys essential to life, but not taught in schools. 
We are proud to serve and provide a presence that shows that youth that success is possible for someone that looks like them!